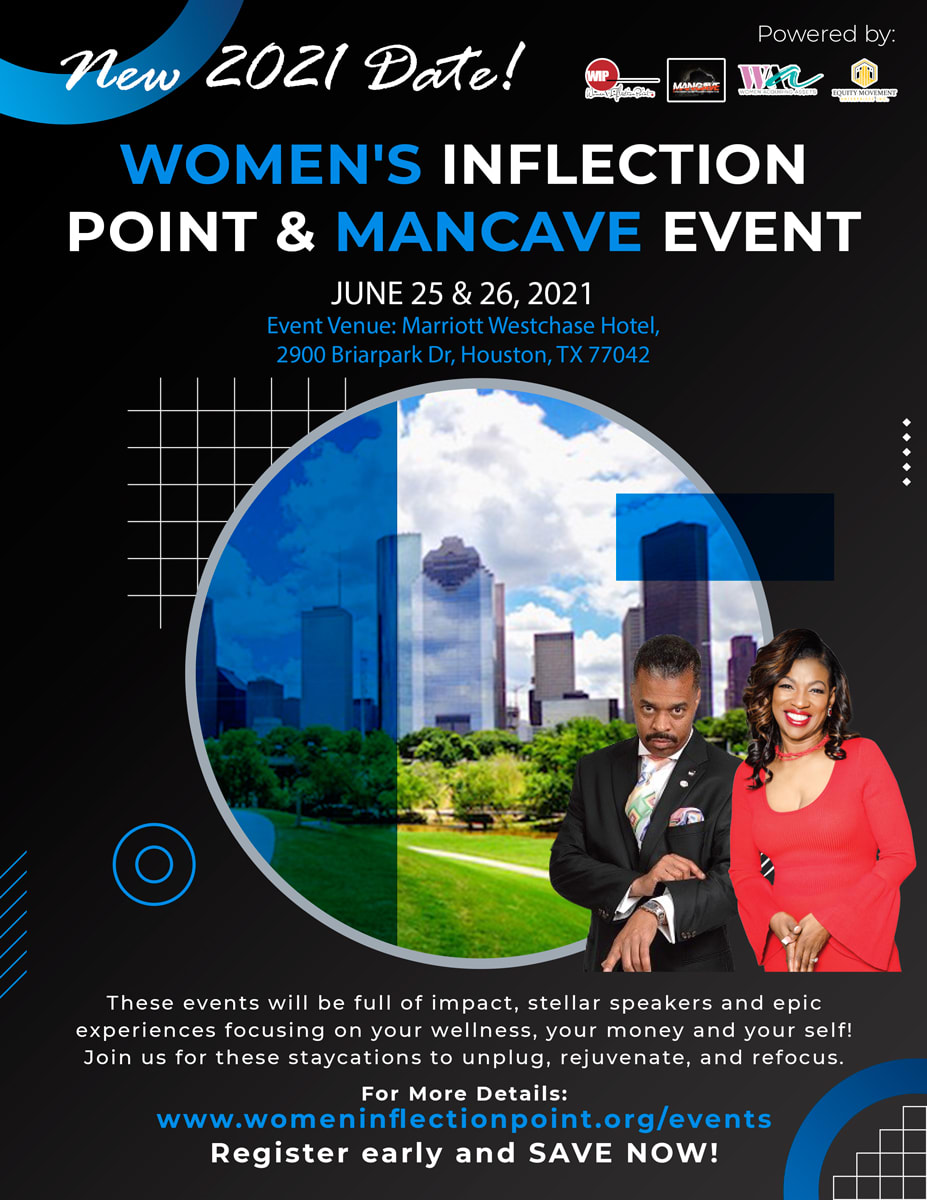 Women's Inflection Point & MANCAVE Event 2021 in Houston
The WIP & MANCAVE Event is the signature event for Women's Inflection Point. Here, women and men of all cultures and backgrounds gather to celebrate, encourage, sow seeds and share their stories to uplift one another…through coaching, conversation, counseling, compassion and storytelling.
Out of 8,760 hours a Year…, Be intentional and take 24 hours for yourself!
Hotel Information
Date: June 25-26, 2021
Time: 3:00pm – 3:00pm
Location: Houston Marriott Westchase
2900 Briarpark Drive (off Westheimer)
Houston, TX 77042
Registration Information
Included In The Registration Fee:
Friday: Sessions, Tailor Fit Your Personal Agenda, Poetry, Performances, Bingo Networking Social, Health Talks, Yoga, Chair Massages, Food, Drinks
Saturday:  Full Access, Full Breakfast, Joint Sessions, Breakout Sessions, Lunch, Ice Cream Social

We're using Eventbrite to ensure a safe and secure transaction.
Questions?
Please direct all inquiries to C. Renee Wilson, Founder at 713.480.5046 or email:[email protected].